Jordan Rubin, NMD, CNC is a Doctor of Naturopathic Medicine, a Certified Nutritional Consultant and a member of the National Academy of Sports Medicine. To look at him today, you would never know that just a few years ago he literally stood at death's door from one of the most severe cases of Crohn's Disease on record.

Jordan fought his way back to vibrant health through determination and a refusal to "give in" to his disease. He founded Garden of Life in 1998 to share the knowledge he gained from his experiences, and to help others avoid the hopelessness of facing incurable illness. In the six years since his recovery, he has shown no symptoms of the disease that nearly took his life.

Jordan has formulated a line of more than 40 whole food nutritional supplements to help people achieve optimal health. He has dedicated his life to sharing his dynamic health programs which are historically documented and scientifically proven. Jordan has put his formulas to the test through rigorous clinical trials, and the overall positive results have shown that he is on the right track in his approach to healing.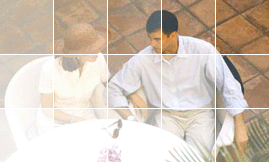 Doctors Health Supply, and its staff
of Doctors, are dedicated to providing
the latest and highest quality of information
on the natural approaches to healing and preventative health maintenance. With this
in mind, we are proud to present the
Garden of Life line of health products.
1-800-578-5939