AQUA FLORA, since 1992, is the pioneer yeast fighter of water based homeopathic remedies for the treatment candidiases (don't accept substitutes). AQUA FLORA is Doctor tested and approved. After seven years AQUA FLORA is still considered as one of the best yeast fighters every produced, it is time tested! Alternative medicine clinics have demonstrated that it is 80% clinically effective; it works! It works where other natural and allopathic remedy's have failed.

Being Homeopathic; AQUA FLORA is extremely safe, possessing virtually no side effects or toxicity. As a natural product, one of AQUA FLORA's outstanding features is how rapidly it begins to work. Noticeable improvements are often observed within 5-10 days.
The reader is cautioned that this is not an all-inclusive reference, but a necessarily selective source of information intended to suggest the scope of the issue herein.
Toll Free Phone
1-800-578-5939
Email
rick@earthtrade.com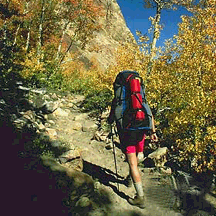 BY CATEGORY
Amino Acids
Antioxidants
Ayurvedic Products
B Vitamins
Chinese Herbs
Essential Fatty Acids
Herbs
HGH - Human Growth Hormone
Homeopathic Kits
Homeopathy
Minerals
Multiple Vitamin/Mineral Formulas
Mycelized Formulas
Pet Allergy
Phytochemical Formulas
Probiotics
Sexual Health
Supplements
Vitamins
Browse Our Stores:
| | |
| --- | --- |
| | Aromatherapy |
| | Chelation |
| | Chinese Herbs |
| | Dental Products |
| | Doctor Prescribed Supplements |
| | Health Jewelry |
| | Home Comfort & Therapy |
| | Magnetic Mattress Pads |
| | Magnetic Therapy |
| | Physiologics |
| | Senior Health |
| | Standard Process |