Dr. Kopko's Nutritional Center
Whole Food Supplements
Standard Process is partnered with MediHerb to provide quality nutritional supplements to support everything from bone health to stress maintenance.


Backed by years of research in the field of nutrition, Dr Royal Lee founded Standard Process in 1929 and the company has continued to provide responsive customer support so that your health needs are met and fulfilled with the highest quality natural supplements.
REGISTER NOW & START HEALING NATURALLY
REGISTERED CLIENTS CLICK HERE
FREE Online Confidential Health and Nutritional Survey - CLICK HERE
The reader is cautioned that this is not an all-inclusive reference, but a necessarily selective source of information intended to suggest the scope of the issue herein.
Toll Free Phone
1-800-578-5939
Email
rick@earthtrade.com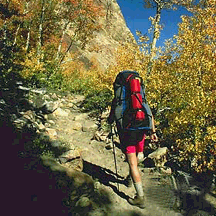 BY CATEGORY
Amino Acids
Antioxidants
Ayurvedic Products
B Vitamins
Chinese Herbs
Essential Fatty Acids
Herbs
HGH - Human Growth Hormone
Homeopathic Kits
Homeopathy
Minerals
Multiple Vitamin/Mineral Formulas
Mycelized Formulas
Pet Allergy
Phytochemical Formulas
Probiotics
Sexual Health
Supplements
Vitamins
Browse Our Stores:
| | |
| --- | --- |
| | Aromatherapy |
| | Chelation |
| | Chinese Herbs |
| | Dental Products |
| | Doctor Prescribed Supplements |
| | Health Jewelry |
| | Home Comfort & Therapy |
| | Magnetic Mattress Pads |
| | Magnetic Therapy |
| | Physiologics |
| | Senior Health |
| | Standard Process |